Body
ALPHERA Financial Services is committed to providing products and service of the highest standard. If for any reason you feel we have not lived up to your expectations or you are not entirely satisfied with any aspect of our service please let us know. The information shown below provides a brief overview of how we deal with complaints, our customer complaints process and where to direct any complaints.
ALPHERA Financial Services will investigate all complaints competently, diligently and impartially obtaining additional information as necessary. Every complaint will be assessed fairly, consistently and promptly taking into account all relevant factors to ensure a fair outcome for the customer.
Step 1 - Contacting us
Complaints form
For a new complaint, please complete the complaint form which you can find here.
Phone
Call us on: 0370 50 50 197
We're here: Monday to Friday 9:00am to 5:15pm
Email
Email us at: csescalations@alphera.co.uk
Post
Write to us:
Customer Escalations Team
ALPHERA Financial Services
Summit ONE
Summit Avenue
Farnborough
Hampshire GU14 0FB
What you will need to provide
To help us investigate and try to resolve your complaint, please provide us with the following information:
your name and address;

your agreement number, if you have one;

details of how we can contact you;

a clear description of your complaint;

details of what you would like us to do to rectify the situation; and

if appropriate, copies of any relevant supporting documentation.
Our procedures
We will do our best to resolve your complaint quickly, and will send you a Summary Resolution Letter if your complaint is resolved by close of the third business day following receipt of your complaint; or:
within 5 working days, provide a written acknowledgement of your complaint and give you the details of who is handling the case and how to contact them,

keep you updated on the progress of your complaint, and

within 8 weeks of receiving your complaint, we will either:
- write to you with our final response and the reasons for providing this response, or
- explain why we are not in a position to give you a final response and let you know when we expect to be able to provide it, and
- in each case provide you with the contact details for the Financial Ombudsman Service.
Step 2 - If you are still not happy
If you are dissatisfied with either our final response, or the reasons for any delay in providing our final response within eight weeks from the day we received your complaint, you can usually ask the the Financial Ombudsman Service for an independent review.
To be able to ask them for an independent review you must have given us the opportunity to find a resolution first and you must be: a private individual, or a business, charity or trust with an annual turnover of less than 2 million euros and fewer than 10 employees. If you wish to pursue your complaint to the Financial Ombudsman Service you must do so within 6 months from the date on which we send you our final response letter.
The Financial Ombudsman Service
Phone
Call us on: 0300 123 9 123
Calls are charged at the local rate, plus your phone company's access charge.
We're here:
| | |
| --- | --- |
| 8am - 8pm | Mon - Fri (excluding bank holidays) |
| 9am - 1pm | Saturday |
Email
Email us at: complaint.info@financial-ombudsman.org.uk
Post
Write to us:
The Financial Ombudsman Service
Exchange Tower
London
E14 9SR
Visit the Financial Ombudsman site
BVRLA conciliation
We are also members of the British Vehicle Rental and Leasing Association (BVRLA). All vehicles returned to ALPHERA Financial Services are inspected in line with the British Vehicle Renting and Leasing Association fair wear and tear guidelines. This ensures that all customers are treated fairly with regard to any potential charges upon the vehicle return.
Unresolved complaints may also be referred to them by visiting their website www.bvrla.co.uk
or by email to: complaint@bvrla.co.uk
or by writing to them at:
BVRLA
River Lodge
Badminton Court
Amersham
HP7 0DD
or by Fax: 01494 434499
The European Commission's Online Dispute Resolution Service
European legislation guarantees consumers:
fair treatment;

products which meet acceptable standards;

a right of redress if something goes wrong.
To help ensure that companies meet the standards set by the European Parliament, consumers now have the right to address their complaint to the European Commission's Online Dispute Resolution (ODR) Service. For full details please go to: https://ec.europa.eu/consumers/odr/
Complaints data
Complaints publication report
Firm name: BMW Financial Services (GB) Limited
Other firms included in this report (if any): None
Period covered in this report: 1st July 2021 – 31st December 2021
Brands/trading names covered: BMW Financial Services, MINI Financial Services, BMW Motorrad Financial Services, ALPHERA Financial Services, Rolls-Royce Motor Cars Financial Services, BMW Contract Hire, BMW Group Financial Services, Alphera Insurance Solutions, Aston Martin Financial Services, BMW Finance, BMW Group Insurance Solutions, BMW Insurance Solutions, BMW Motorrad Finance, BMW Motorrad Insurance Solutions, MINI Finance, MINI Insurance Solutions.
Number of complaints opened by volume of business

Number of complaints opened by volume of business

Product/
service grouping

Provision (at reporting period end date)

Intermediation (total number of PPI policies previously sold)

Number of complaints opened

Number of complaints closed

Percentage closed within 3 days

Percentage closed after 3 days but within 8 weeks

Percentage upheld

Main cause of complaints opened

Insurance and pure protection

N/A

0 complaints per 1000 policies sold

0

0

0%

0%

N/A

N/A

Credit related

4.67 complaints per 1000 credit related agreements

N/A

2,845

3,028

N/A

N/A

42.17%

N/A
To help you put these figures into context:
The number of insurance related complaints opened during the reporting period is equivalent in volume to 0 complaints per 1000 PPI policies previously sold.
The number of credit related complaints opened during the reporting period is equivalent in volume to 4.67 complaints per 1000 credit-related regulated agreements in place on 31st December 2021.
MyALPHERA Finance
The easiest way to manage your motor finance
With the MyALPHERA Finance portal, you'll find all the help you need to manage your finance agreement, whenever you need it. Register today for self-service access to a wide range of functionality…
Amend your details
Select a different payment date
Make partial early repayments
Request a settlement figure
Find out what happens at the end of your contract
---
Latest News
Never miss a thing
Stay in touch with all the latest news and updates from ALPHERA and the motor finance industry, delivered direct to you.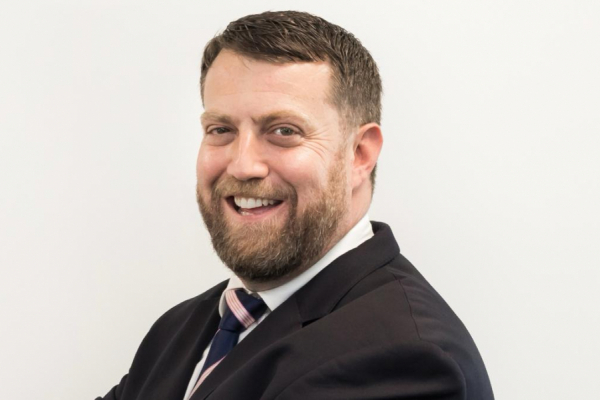 15 July
31 May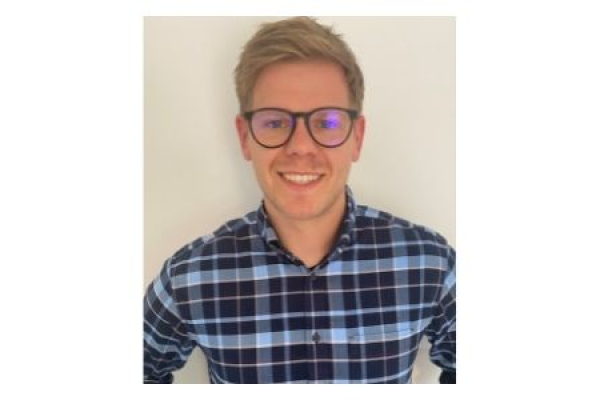 12 May